Gallery Artchill
Indian Modern & Contemporary Art
Founded by Sangeeta Juneja
Gallery Artchill opened in 1994 under the banner of Juneja Art Gallery & is now one of the biggest Modern and Contemporary Art galleries in India located inside the famous Amber Fort of Jaipur as it not only created unique & vast art corridors inside the Amber Fort but also established a Museum called 'Eternity' which showcases National Art Treasures - collection of Indian Old Masters . This venue also records greatest footfall of art lovers & tourist from all over the globe.
Artchill exhibits diverse palette of creative & multimedia art by the best of Indian artists from well known, established, award winning artists to the young promising names of our contemporary world , each with a distinct artistic attitude. So today Artchill is a place for both- the well established & emerging artists with a brilliant performance , hence Artchill's extensive collection consists of Paintings, Sculptures, Reliefs, Graphics, Drawings, Photo Art & Multimedia art.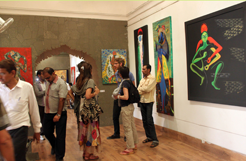 'Äč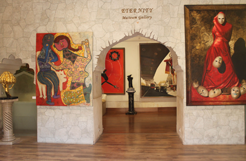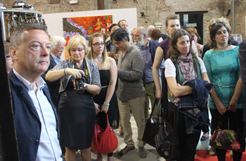 In last 2 decades Artchill has sponsored 132 Art shows , and also showcased Indian art in various International Art events & it is also an official Cultural Partner of the Hotel Le Meridien Jaipur, in UNLOCK ART program since 2009. During 24 years gallery has grown into three branches in Jaipur creating 8,000 sq. ft. of total art space .
The Gallery takes part in International Art Affairs to boost Indian art awareness abroad & is keen to establish Art Exchange Program in order to introduce art across the borders . Recently Artchill has shown a very big Indian exhibition of Indian artists at Venice in conjunction with Venice Architecture Biennale 2014
Gallery Artchill has established Art Exchange program in order to introduce this booming subcontinent with art behind the borders and put the spotlight on India's art scene.